Explore the wide-open spaces and
spectacular views of the South Dakota Prairie.
Our goal at is your absolute satisfaction. As we strive to do that here is what you can expect while at Full Circle.  Daily schedule will be posted to keep everyone on track.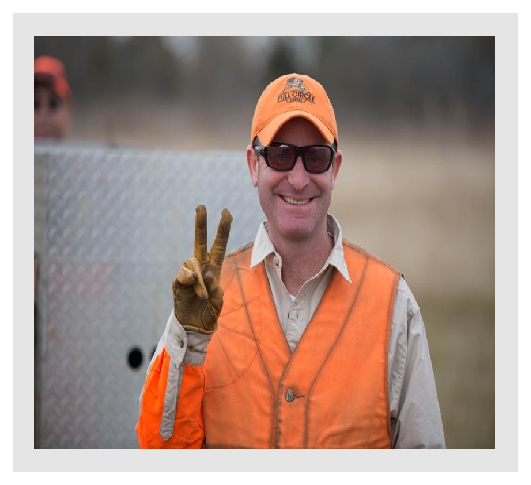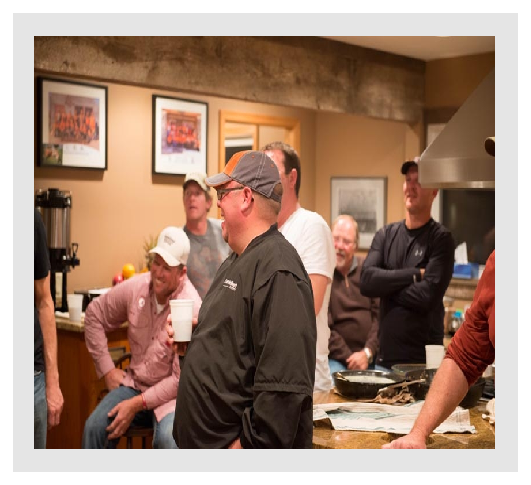 Day Break
Enjoy fresh premium coffee and view the amazing vista as the sun rises over the horizon.
7 am
Hot Breakfast
Breakfast to order by our chefs from pancakes, eggs, bacon, sausage, to biscuits and gravy, oatmeal and fresh fruit. If you have a special request let the chef know and we'll make it happen.
8 am
Shooting Range
Head up to our sporting clays, trap shooting range with the quality
instructors/guides. This serves two purposes:
1. To get you dialed in when shooting at fast moving targets.
2. To ensure safety. Safety is a state of mind. When handling firearms everything you do is geared toward being as safe as possible.
10 am
morning hunt
Whether we are hunting over 300 acres of sorghum plots specifically planted for hunting, tree belts or sloughs we will work out where the birds are congregating. We have over 75 hunting spots. Many of them named. (Tiny's Trees, Otto's Obsession, Stubby Stinks, etc. If you want a field named after you be prepared to do something biblically bad or historically good...) We like to say you'll never hunt the same spot twice when you are at Full Circle.
noon
Lunch
Enjoy homemade soup, sandwiches and dessert back at the lodge. Again, requests welcome, let our chefs know what you want and they will do everything they can to do it.
1 pm
Afternoon Hunt
Based on the morning experience we will tailor the hunt to the weather conditions and bird behavior. Remember hunting wild birds can be challenging, we're hunting, not killing...
4 pm
Appetizers and Cocktails
Now it's time for one of the best parts of hunting at Full Circle. Relaxing with your friends, detailing highlights of the day, telling lies and enjoying yet more food. (We fully expect you to gain weight while you enjoy your time with us.)
7 pm
Dinner
Always an experience at Full Circle. From ribeyes raised in our pasture to seafood flown in for your hunt we will make this a meal to remember. When available we strive to use locally sourced produce. Gatherings at our custom dinner table is what you'll remember years later when reminiscing about hunting at Full Circle.
8-10 pm
Lounge Around The Lodge
Maecenas nec efficitur tellus. Donec luctus, enim ac posuere commodo, mauris nisi commodo ante, at lobortis orci nisi nec tellus. Phasellus nec scelerisque elit.